Welcome The Presence Process Procedure.
Over 50 000 people have experienced it.
Now available in 12 languages.
The Presence Process Procedure is a self-facilitating approach to emotional growth, development and integration. It is supported by the books, The Presence Process & Alchemy Of The Heart, as well as articles, free books, audios and videos presented on this website.
When we are done with trying to feel better, and are now ready and willing to get better at feeling, then The Presence Process Procedure may be for you!
If you are already doing The Presence Process Procedure, or you are about to commence it, this website is to support your personal journey into self-facilitation.
The Presence Process Portal
is the official website for
The Presence Process Procedure.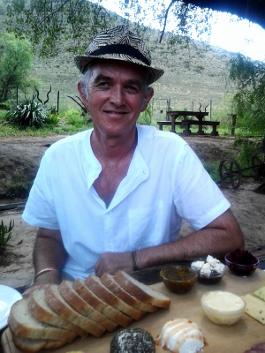 Introducing Michael Brown
Until 1989 South African-born Michael Brown was living what he calls 'a blissfully unconscious life' as a music journalist. He edited both Top 40 Music Magazine and Flipside SA Music Magazine, as well as writing scripts for Toyota Top 20 Music Television.
During this period of his life, Michael developed an acutely painful neurological condition called Horton's Syndrome, a cross between Cluster Headache and Migraine. After years of suffering through conventional medical and alternative approaches, he embarked on a quest to integrate the painful experience through personal inquiry. This self-examination, which took him on a journey across the United States and Mexico, led to the revelation of the role negatively-imprinted emotional patterns play upon the quality of our daily felt-experiences, and the possible release and relief gained through their conscious felt-integration.
As Michael's quest for resolution unfolded, he began adopting a behavioral posture he now calls, 'conscious emotional response' - an approach to life rooted in embracing absolute personal emotional responsibility for all uncomfortable felt-experiences. He discovered that his repeated application of 'conscious emotional response', as opposed to, 'unconscious emotional reaction', completely transformed the quality of his experience.
In the late 90's Michael returned to South Africa and began to develop a practical, self-facilitating procedure to awaken and develop the capacity for conscious emotional response, a procedure designed to be accessible to anyone, anywhere, who wanted to transform the quality of their own felt-experiences.
In 2002 Michael invited others to take this inner journey through one-on-one facilitation. He discovered that when embracing the attitude and behavioral approach of conscious emotional response, they too automatically experienced unfolding integration of physical, mental, and emotional felt-discomforts, including psychological disorders and addictions.
Michael's next step toward making this journey accessible to everyone was to write The Presence Process: A Journey Into Present Moment Awareness, which was published by Namaste Publishing in 2006. As a consequence of his own evolving experience, Michael revised the procedure and updated the book in 2010. The Presence Process is now published in 12 languages.
In 2007, drawing directly from insights gained during the sharing of The Presence Process in presentations and through one-on-one facilitation, Michael wrote Alchemy Of The Heart, now also published by Namaste Publishing. Many have said, 'Alchemy Of The Heart is the book to read first', as it mentally prepares the reader for the direct emotional experience entered in The Presence Process procedure.
Michael departed the public arena of teaching, presentation and facilitation in 2008 and currently lives in the semi-desert region called The Karoo, in Aberdeen, South Africa. His latest book, Cat Tales For Mariette, is due for release by Namaste Publishing on 11 Oct 2016.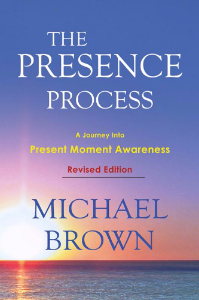 The Presence Process
Why is it so difficult to respond consciously when we are upset? Why do we instead resort to hurtful, repetitive, unconscious, reactive behaviors?
Through an experiential procedure, The Presence Process reveals to us that we all have deeply suppressed emotional imprints programmed into us through personal experience and observing other's behaviors. This emotional imprinting unfolds automatically, like an energetic osmosis, throughout the first seven years of our childhood. Until these emotional charges are consciously identified and integrated, whenever upset, like programmed organic machinery, we automatically resort to reactive behaviors.
The Presence Process procedure invites us to aspire to 'conscious emotional response' as a way of life, not just as a means to an end. Reading and applying the simple procedure in this book makes it possible for anyone, anywhere, to transform the quality of their life experience from one of uncontrollable, reflexive re-activity, to deliberate, considered responsibility.
We all long to be free of our emotional outbursts and to instead experience increased inner calm responsiveness in the face of unexpected difficulty. What The Presence Process procedure reveals through direct experience, is that any attempt on our behalf to get rid of our emotional discomfort through reaction is futile. Instead, it experientially reveals to us the miraculous transformation which unfolds when we embrace the lifestyle of conscious emotional responsibility.
The Presence Process is an intimately guided journey into embracing full responsibility for our imprinted emotional condition. It is a simple, step-by-step pathway for us to rescue and renew the unhappy child within us. It empowers us to grow up emotionally.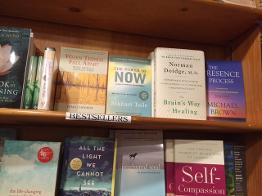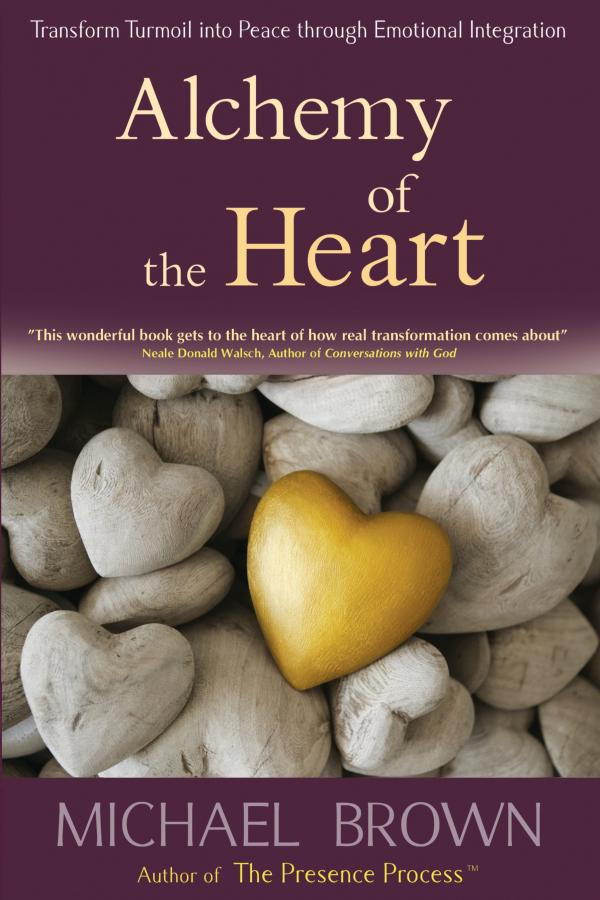 Alchemy Of The Heart
The causal point of the emotional upsets that occur throughout our everyday experiences are not, as they seemingly appear, within the actions of others, or the outer circumstances that trigger them. They are only reflected as such.
The truth of this predicament is however challenging for us to perceive, especially when the world we live in behaves to the contrary.
To accomplish effortless perceptual course-correction, Michael Brown wrote Alchemy Of The Heart. This short and entertaining book takes us on a journey which deliberately reflects the various stages of our own life experience back to us. Through this process of self-reflection, through seeing how we enter this world and are energetically shaped by our initial interactions, the perceptual penny drops and we effortlessly have the required 'Aha!' moments.
Consequently, we are awakened to the awareness that the only loving approach available to us for achieving perceptual course-correction, one which simultaneously empowers absolute personal responsibility, is through the conscious application of what Michael calls, 'unconditional felt-perception'.
Through consistently applying unconditional felt-perception whenever emotionally triggered, we are empowered to 're-parent ourselves', and so also to systematically integrate our childhood imprinting.
Instead of expending large amounts of energy and resources 'trying to feel better', Alchemy Of The Heart effortlessly places us upon a revitalizing pathway that reveals how the quality of our life drastically improves when we instead choose to, 'get better at feeling'.

Purchase from: WWW.Amazon.com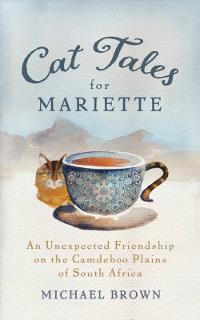 Set in the dusty Karoo semi-desert town of Aberdeen, South Africa, Cat Tales for Mariette tells of the unexpected friendship between Michael Brown and Mariette Van Wyk. Michael narrates the story of how he is coerced by a well-meaning local to visit one of the town's residents who is dying of cancer in the local hospital. Michael reluctantly agrees to a one-time visit, which becomes daily. Within the sterile clinical environment and strained emotional circumstances, the two discover not only friendship, but that each has something important for the other. As his visits unfold, the two bond over tea, cookies and Michael's sharing of his numerous life-changing personal encounters with cats. The telling of these cat stories gently brings resolution to aspects of both their pasts, as well as comfort and insight to Mariette as she faces death.